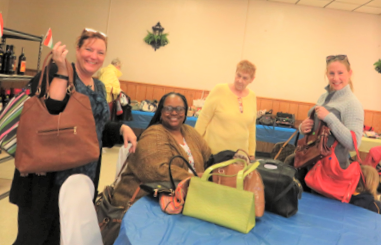 Purses for Ukraine Benefit
Designer Purses at the Club!
What an amazing day! The benefit for Ukrainian Refugees, Purses for a Cause was a huge success! Thank you to Jenn Kalla & her wonderful Mom Linda who was the inspiration to hold this event at our club. New, Like New, and Gently Used designer Purses and Handbags were all available for purchase. We also served sausage sandwiches and beverages available for purchase.