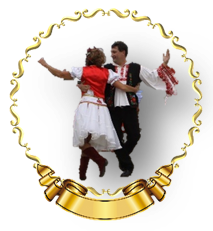 Saint Elizabeth Hungarian Fall Festival Dancers
Saint Elizabeth Church – Buckeye Road, Cleveland Ohio
About the group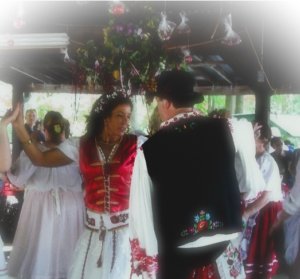 Led by Steven Spisak, the group continues to grow and adding more performances each year.
Passing on the tradition.
Saint Elizabeth Dancers continue the tradition of Hungarian folk dancing in the Cleveland and Akron Ohio area. Buckeye Road had the second largest population of Hungarians (19420 -40s height) in the world, only Budapest had more.
Saint Elizabeth's Church on Buckeye Road has a long and rich history of Hungarian heritage. Built by Hungarian emigrants in the late 1800's, it was later rebuilt in it's present splendor. It as listed as a Historical Building/Parish. To this day the church is a stepping stone for new Hungarian immigrants or anyone who cares to worship in its walls.

The dancers in the troop are all descendants of family that once lived on Buckeye Road and truly enjoy keeping a bit of our Hungarian heritage and traditions alive. We also thank St. Elizabeth's for giving us the ability to pass it onto our children.
Upcoming Events
Attend a Traditional Dance
We are continuously performing in the greater Cleveland/Akron community. Come to dance or just watch and enjoy! Everyone is welcome. Continue to monitor this site for the latest events and information.
Upcoming Events
St Elizabeth's Fall Festival

– 9/25/2022

Akron American Hungarian Club Grape Dance –

10/8/2022
Contact Gayle Thompson: pasjete@hotmail.com or click the link below.
Fun for all ages – Learn Hungarian Folk Dancing
Practice starts at the end of August. We practice about 8 times in Twinsburg and dance at 4 shows in the Cleveland/Akron area.
Join the Hungarian Dancers
Contact Gayle Thompson: pasjete@hotmail.com or click the link below.
New Dancers Welcome!