A Taste of Hungary in Northeast Ohio

An Akron Tradition Since 1923.
We are a non-profit establishment that provides an authentic Hungarian atmosphere to enjoy delicious traditional cuisine and interesting culture with family and friends. Our club is known for its delicious and reasonably priced Old World Hungarian delicacies. Enjoy our full-service banquet hall complete with bar, kitchen, and entertainment.
We host many fun events throughout the year with dine-in and carry-out packages to accommodate all your dining needs. Many events require advanced reservations, so always check our website for the latest information. We look forward to seeing you!
Banquet Hall
Are You Planning an Event?
We can help! Our banquet hall has an extensive menu plus full bar, kitchen, entertainment, and much more… Treat your guests to the best. Reserve your date today!
Weddings, Bridal Showers, Anniversaries
Graduations, Parties
Fantasy Sports
Charitable Events
Coming Events
Thanks for Your Support! We look forward to seeing you.

Saturday, October 7, 2023
Grape Dance
Join us for the annual Grape Dance /Fall Festival. Live Music and Hungarian Folk Dancers (children and adult groups). Family fun and raffles!
We will have our club Sausage Sandwich, with Kraut, Chips & Pickle. Also, Cabbage Noodles and Langos available for purchase. Beverages available at the Bar.
Cash or Checks only. $5.00 Admission.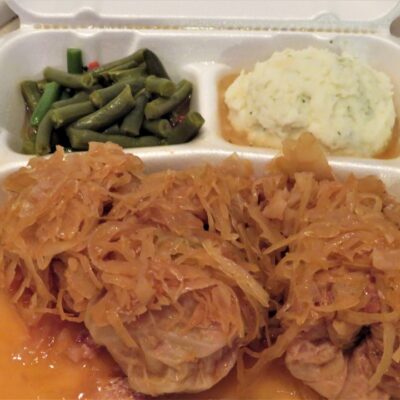 Sunday, October 29, 2023
Hungarian Stuffed Cabbage Dinner
2 large Cabbage Rolls, Sauerkraut, Potato, Vegetable, Bread & Dessert $17.00. Beverages available at the Bar. DINE IN OR TAKE OUT. Orders must be in by October 26. Cash or Checks only.

Sunday, November 12, 2023
Paprikas Krumpli Dinner – New!
Hungarian stew based on potatoes, tomatoes, onions, garlic, paprika, and our own recipe sausage. Originally prepared by shepherds and still prepared in rural areas. Rarely seen in restaurants. Served with Bread & Butter, Cole Slaw, Pickles & Dessert $17. Beverages available at the Bar. DINE IN OR TAKE OUT. Orders must be in by November 9. Cash or Checks only.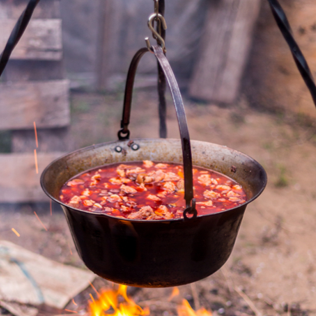 Sunday, December 10, 2023
Hungarian Gulyas Dinner
A hearty bowl of Hungarian Gulyas', Cole Slaw, Rolls & Butter & Dessert $17. Beverages available at the Bar. DINE IN OR TAKE OUT. Orders must be in by December 7. Cash or Checks only.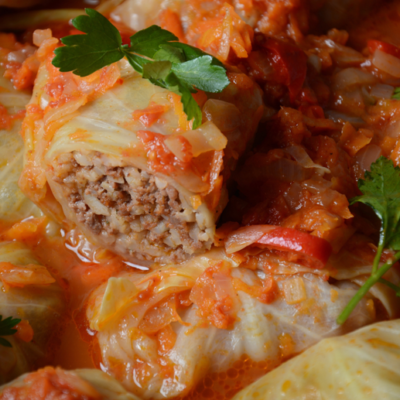 Hungarian Food
We offer a full line of authentic Hungarian dishes including chicken paprikas, stuffed cabbage rolls, and sausages. All your favorites made from traditional recipes! Our fantastic home made desserts include nut rolls, cookies, and cakes. Be sure to stock up for the holidays and any upcoming events!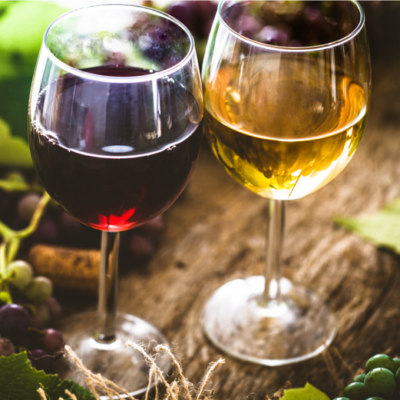 Hungarian Wine
What goes best with Hungarian foods? Hungarian wines of course! Our cellars are stocked with a large selection of red and white Hungarian wines from regional vineyards. Pick up a bottle or two with your next take out order or have a bottle the next club dinner event. These wines are amazing!
Donations
Our non-profit organization relies on the generosity of our club members and donors. Donations are used for building maintenance and projects that make the club even better. We thank everyone that contributes time and funding!
Membership
Our ever-growing organization is always welcoming new members to share Hungarian heritage and enjoy the many club benefits. The club is a great place to spend time with family & friends. Join and enjoy Hungarian culture today!
Latest News
Check out some of the Club's most recent activities. There's always something going no matter what you are looking for. We look forward to seeing you soon. Many thanks to everyone that participates. We appreciate your support and patronage.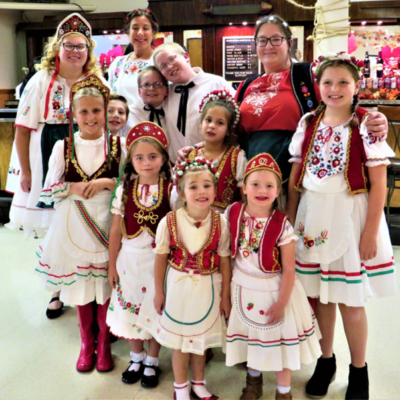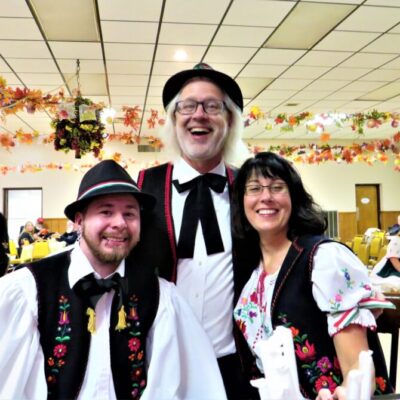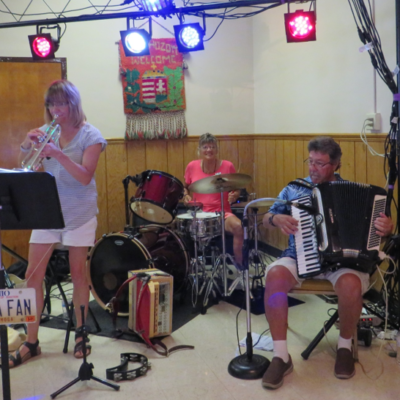 St. Elizabeth Fall Festival Dancers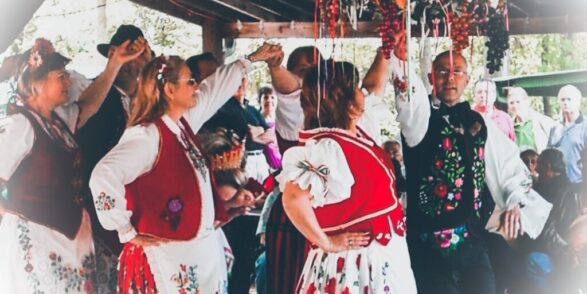 Continuing the tradition of Hungarian folk dancing in Northeast Ohio.
Saint Elizabeth's Church on Buckeye Road has a long and rich history of Hungarian heritage. The dancers in the troop truly enjoy keeping the Hungarian heritage alive.
Upcoming Events
St. Elizabeth's Fall Festival

– 9/25

Akron American Hungarian Club Grape Dance – 10/8